Ayon Audio Spirit V & Spirit PA
Ayon Audio Spirit V & Spirit PA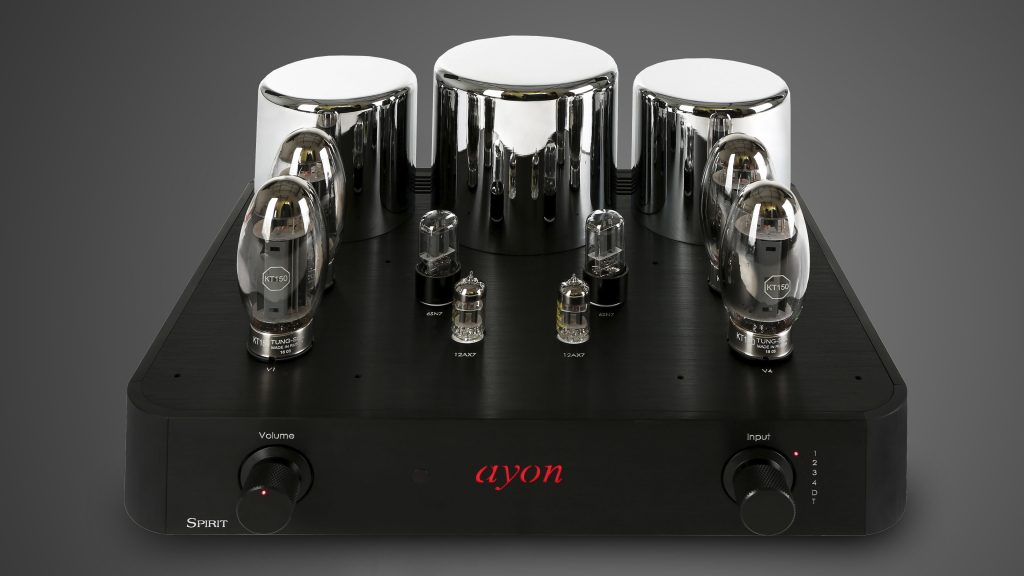 After nine years of manufacturing of the legendary Spirit III model we are proud to announce the introduction of the new Spirit V. The new Spirit V is not a simple update; it is a totally new re-design featuring new operating and protection circuit boards.All the gain and driver stages have been also re-designed and optimized as well to provide for the shortest signal path and the most direct signal flow. A newly installed volume control as well as a new driver stage choke and a new output transformer as well as many minor modifications complete the comprehensive redesign of the new Spirit V. It's fast, three dimensional, dynamic, super deep bass performance, transparent and holographic soundstage is the strengths of this amplifier.
The Spirit V set a new standard in built quality, sound performance and its time-less design appearance, a new benchmark it its price class.
The Spirit V integrated is also available as a pure stereo power amp, the Spirit PA!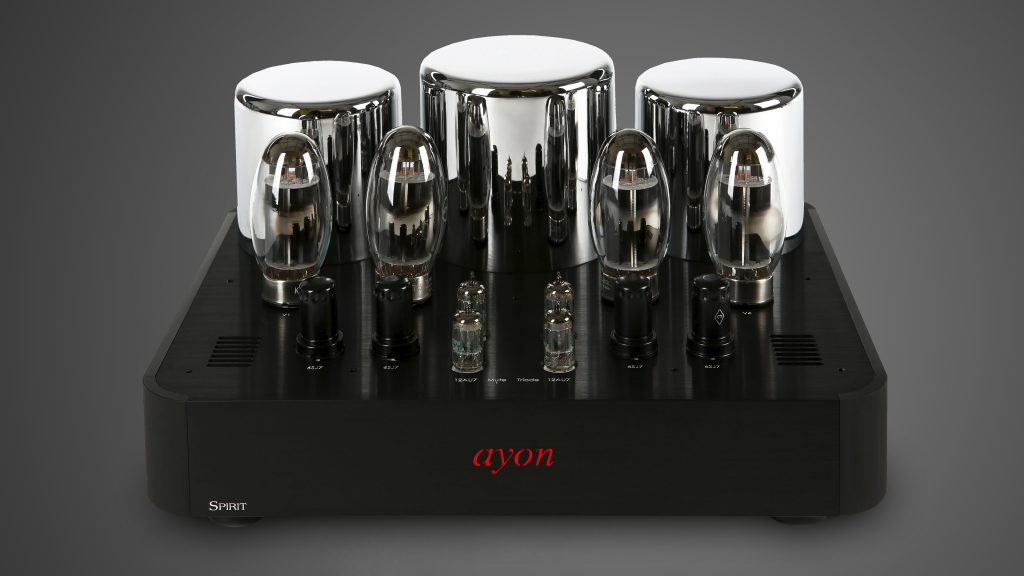 We are proud to introduce a new generation of fully balanced designed KT150 stereo power amplifier, the Spirit PA. It took years of development and refinement resulting in unique minimalist true balanced circuit topology to produce an accurate and seductive holographic soundstage. Musical finesse with fine details and powerful performance has been combined without compromise into one convenient chassis and affordable pricing. we are confident that value an musical performance is outstanding and the Spirit is setting, in any case, a new standard in its price class.