AYON novelty presentation
House Fair "HiFi-Studio Wittmann" in Stuttgart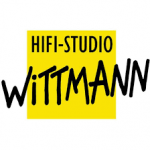 Fr. 22. u. Sat. 23.10.2004 

Fri: 6 – 10 pm, Sat: 10 am – 4 pm
Listen and see all of AYON's novelties: 
Speakers: AYON Seagull-C, Hawk and Falcon-S 
Single – ended Triode Amplifiers: AYON Sunrise II and Firestorm 

We are happy to seduce you into the world of single-ended triode amplifiers and their speakers. 
Experience with us the natural and credible reproduction of the single-ended triode amplifier. Let yourself be inspired by the explosive dynamics and the tonal richness of the AYON all-ceramic loudspeakers. 

We are looking forward to your visit !