Ayon Triton Evo Stereo Amplifier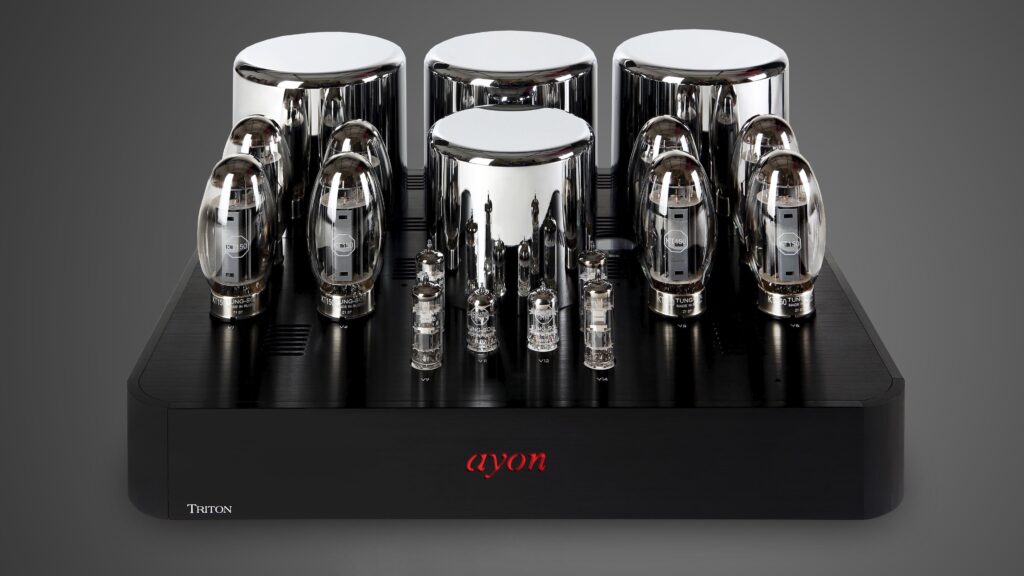 We are proud to introduce a new generation of fully balanced designed KT150/KT170 stereo power amplifier, the Triton Evo – PA.  Refined, but not analytical – organic & natural sonic signature. Wall to wall three dimensional soundstage!
The new Triton Evo – PA  is a totally new design featuring new operating and protection circuit boards. All the gain and driver stages and its "ground system" have been also re-designed and optimized as well to provide for the shortest signal path and the most direct signal flow.
For the output transformer we have endeavored new ways with a first-time groundbreaking coil technology to achieve even more sound performance, by means of which the amplifier in the lower frequency range can work significantly more stable without limiting its fresh, vivid, and holographic sound performance.  Musical finesse with very fine details and superb powerful performance has been combined without compromise into one convenient chassis and affordable pricing. Compared with many top-grade power amplifiers, the Triton Evo – PA is a mid-priced unit, but we are confident that value and musical performance is approached by few KT150/KT170 designs only, regardless of cost.