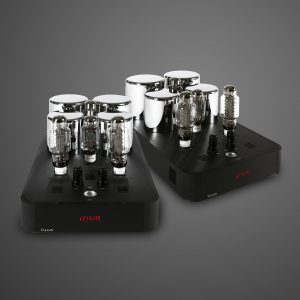 "One of the most superb sounding and powerful single-ended triode amplifier".
The new driver stage for the Vulcan Evo amplifier has been completely new re-designed and is operating now by our own new AA20B driver tube as well to provide for the shortest signal path and the most direct signal flow. This mono power amplifier offers terrific breathtaking realism, utmost neutrality, explosive dynamics, astounding resolution and truly realistic bass performance from our acclaimed single-ended triode circuit.
The result of a tour de force in the pursuit of sonic realism combined with our leading design expertise in single-ended triodes and advanced technological solutions has quickly earned the reputation of a milestone amongst high-end tube amplifier designs.