World Premiere of AYON Raptor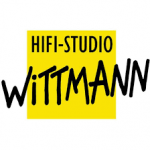 Hausmesse "HiFi-Studio Wittmann"in Stuttgart

Fr. 26. u. Sa. 27.03.2004
Fr.: 15 – 21 Uhr, Sa.: 11 – 18 Uhr


We present the latest AYON high-efficiency loudspeaker worldwide. Look forward to a top-class demonstration. 96dB / 8Ohm without discoloration, with breathtaking coarse and fine dynamics. The developer will be present.
Tube amplifier: AYON triode amplifier.
Digital source: NORTH STAR DESIGN
Analog source: KUZMA XL with Air Line tonearm.
Power supply and cables:
SHUNYATA. After winning the Image Award for the new Lyra LS cable, we would like to draw your attention in particular to the SHUNYATA mains supply and mains cable. With the Hydra, Shunyata builds what is currently the best sound processor in terms of sound. In conjunction with the outstanding power cables, you can achieve an increase in the sound of your system that was not previously possible. Even much more expensive combinations pull the shorter one. Sample copies are available for testing. We play the AYON Falcon in the entrance area.
The fantastic Rieslings from my namesake in Rheinhessen ready for tasting. The wines from the 2003 vintage can already be pre-ordered.
We are looking forward to your visit. Please register in advance.
____________________
Wir präsentieren weltexklusiv den neuesten AYON Hochwirkungsgradlautsprecher. Freuen Sie sich auf eine Vorführung der Extraklasse. 96dB/8Ohm ohne Verfärbungen, mit einer atemberaubenden Grob und Feindynamik. Der Entwickler wird anwesend sein.

Röhrenverstärker: AYON Triodenverstärker.

Digitalquelle: NORTH STAR DESIGN

Analogquelle: KUZMA XL mit Air Line Tonarm.

Netzversorgung und Kabel:
SHUNYATA. Nach dem Image Award Gewinn des neuen Lyra LS Kabels, möchten wir Ihre Aufmerksamkeit besonders auf die SHUNYATA Netzversorgung und Netzkabel lenken. Mit der Hydra baut Shunyata den derzeit klanglich wohl besten Netzaufbereiter. In Verbindung mit den herausragenden Netzkabeln erreichen sie eine bisher nicht für möglich gehaltene Klangsteigerung Ihrer Anlage. Selbst wesentlich teuere Kombinationen ziehen den kürzeren. Musterexemplare stehen zum Testen bereit. Im Eingangsbereich spielen wir die AYON Falcon

Für das Leibliche Wohl ist wie immer bestens gesorgt. Die fantastischen Rieslinge von meinem Namensvetter in Rheinhessen zur Verkostung bereit. Die Weine des Jahrhundertjahrgangs 2003 können bereits vorbestellt werden.

Wir freuen uns auf Ihren Besuch. Um Voranmeldung wird gebeten.